Boosting Your IoT Project with LwM2M Bootstrap: The Secret Sauce to Effortless IoT Deployment
LwM2M is a standard protocol from the Open Mobile Alliance (OMA). Bootstrap allows to (re-)initialize remotely connection settings and secrets of a connected device to an IoT platform, avoiding manual configuration costs and allowing (frequent) secrets renewal

Unveiling LwM2M Bootstrap!
Picture this: you have a groundbreaking IoT project in mind, but the thought of navigating the intricate landscape of device provisioning, configuration, and management gives you a minor panic attack. Fear not, intrepid innovator! LwM2M Bootstrap is here to save the day.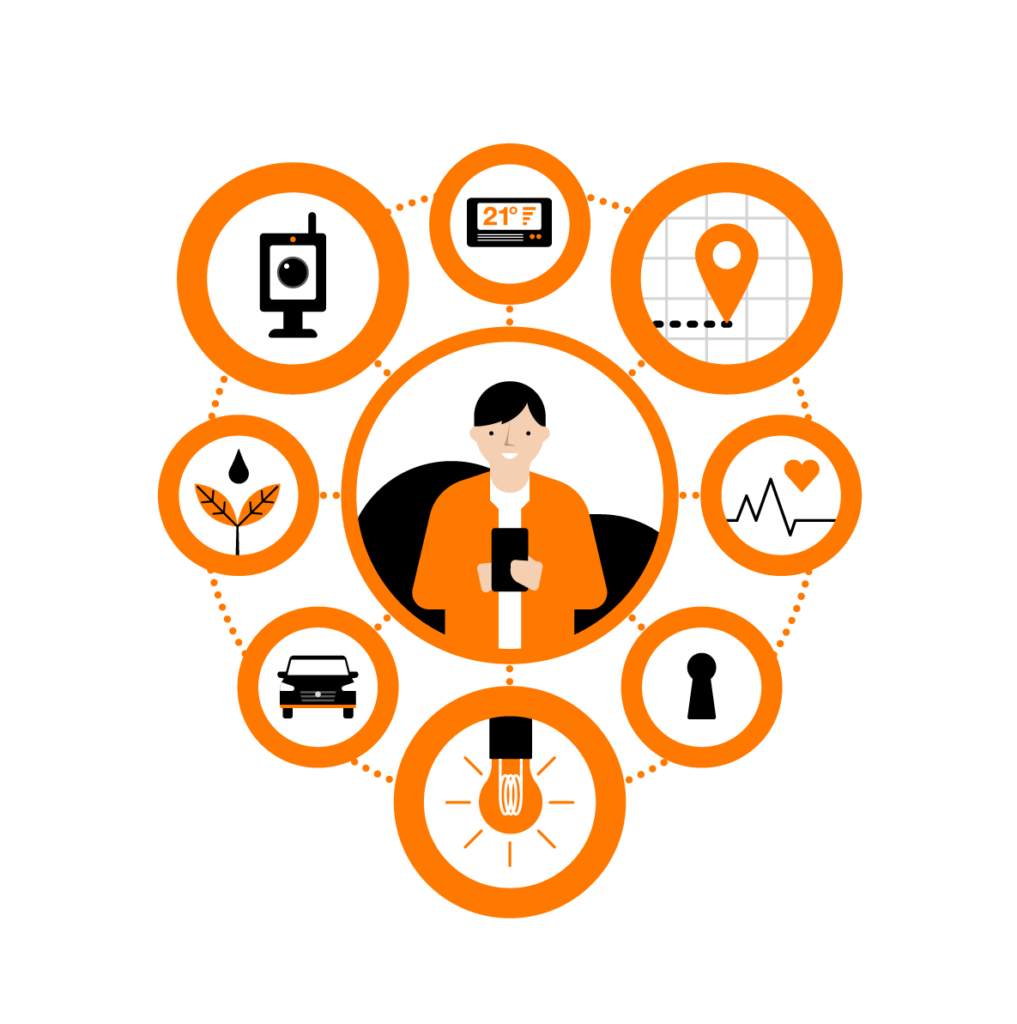 So, what is LwM2M Bootstrap?
1 Your factory produces a batch of devices configured to Live Objects LwM2M bootstrap server + one time credentials
2 You provision your devices into Live Objects' bootstrap server and define the target configuration of the device
you can even ask your device to be configured with a 3-party LwM2M server, but stay with Orange, it is better!
3 At its first boot (or after a factory reset) the device downloads its target configuration (security keys, business configuration, last firmware version if needed)
4 The device connects to Live Objects' LwM2M server and starts to transmit its data to your (cloud or web) servers
The Marvelous Powers of LwM2M Bootstrap:
Zero touch provisioning
No physical action is required to configure your devices individually. The target configuration is defined and stored on the bootstrap server, which takes care of distributing it to each new device that is powered on.
Security Ninja
The final security keys – the ones that will be used in run phase of your objects – are generated and sent over the air to your device during the bootstrap phase. Neither your factory nor any human knows them, eliminating any security risks and errors!
Future-Proofing
You can remotely trigger the security keys renewal during the object's lifecycle to ensure top-notch data security.
Scalability with Ease
If part of your device stock is used by a new customer or entity, no worries! Simply define a new the configuration on the bootstrap server that will be applied to the selected objects (for that new client or entity) upon bootstrap. (They will automatically connect to their account.)
Open solution
Like the rest of LwM2M, the bootstrap service is standardized, allowing you to switch platform providers without hassle.
Embrace the Magic, Embrace LwM2M Bootstrap
So, whether you're venturing into smart homes, industrial automation, or anything in between, embrace the magic of LwM2M Bootstrap – your golden ticket to smoother IoT deployments, increased efficiency, and more time to indulge in a well-deserved coffee break.
After all, who doesn't love a cup of Joe with a side of simplified IoT management?
So, harness the magic, embrace the possibilities, and embark on your IoT journey with confidence. With LwM2M Bootstrap by your side, the IoT world is yours to conquer!