Unboxing Adeunis Comfort
See how to connect it to Orange network and Live Objects in less than 3 mn.
Adeunis has just released 2 new LwM2M devices. They are both LTE-M/Nb-IoT enabled – your choice.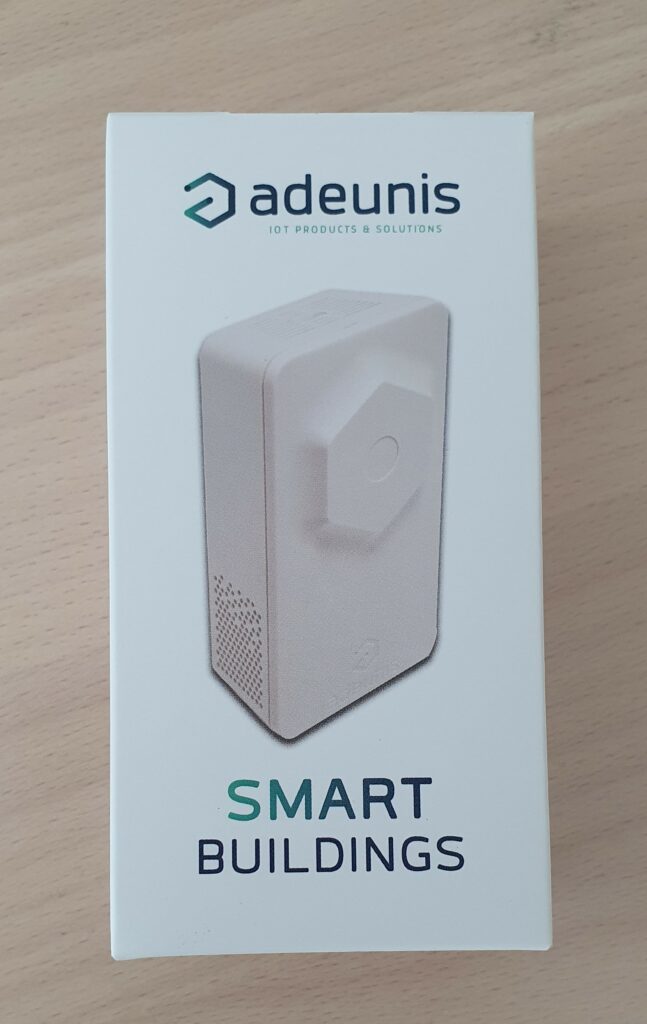 You want to know more, please ask them directly. They are so nice!
It's easy to connect them on Live Objects with just 4 quick steps.
Insert a SIM card
An Orange SIM card of course!
Find your security keys
Adeunis delivers its devices with default security keys. You can get the list of endpoints and Pre-Shared Keys (aka PSK) though Adeunis "Key Management Platform". They will send you the URL and process by email.
You need to get the "Device name", "PSK identity" and "PSK key" for your device(s).
To go further: you can also use Live Objects bootstrap function to automatically configure the devices with new hidden secret keys. No one, even you or Adeunis can know those secret keys. Live Objects auto-generates them when the device need it.

The tip from Marc Delain (LwM2M guru)
Provision your device in Live Objects
Provision your device in Live Objects with the information gathered in the previous step:
Enter your Device Name in the Endpoint Name field;
Enter your PSK identity and PSK key in the PSK identity and PSK secret fields respectively.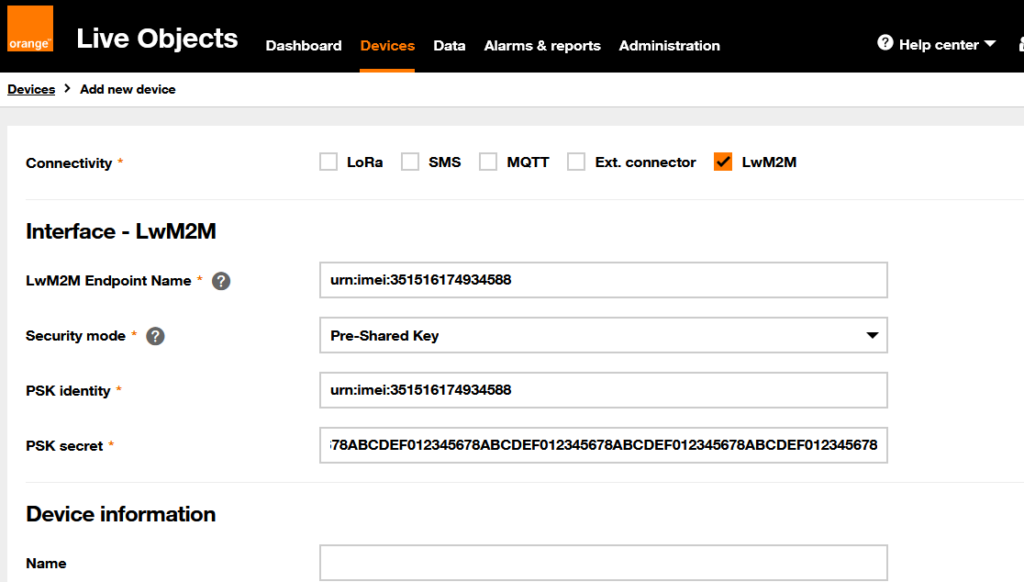 Choose Live Objects as LwM2M server provider
If Live Objects server is not already set by default on your device, you must configure it. Use the contactless Adeunis mobile app adeunis® IoT configurator NFC on Google Play.
Use the quick start tunnel:
Step 1: select Live Objects as LwM2M server
Step 2: select "LTE-Cat-M1" to speed up network connection using an Orange SIM card in France (always check with your local operator!)
Leave the Step 3 values unchanged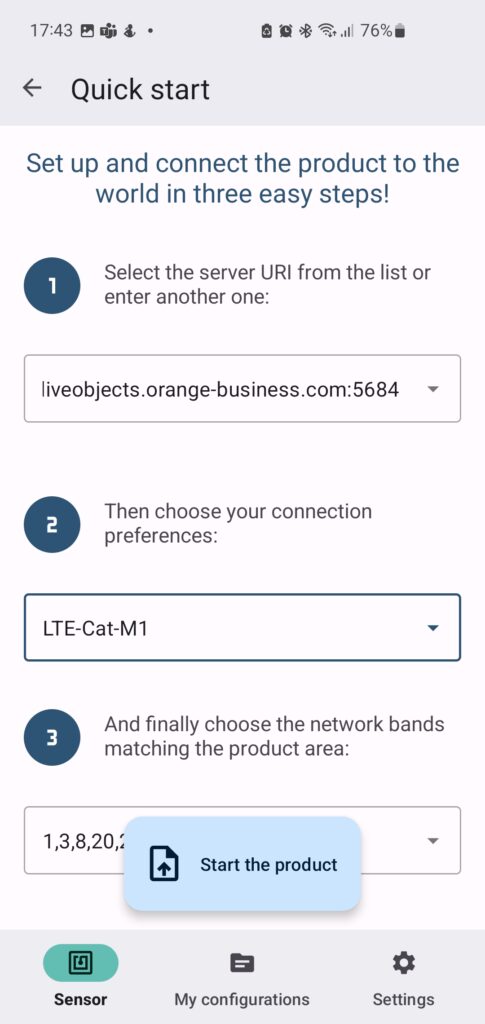 Click on "Start the product", then place and hold your smartphone on the device over the orange area shown in the image below, until the green tick appears.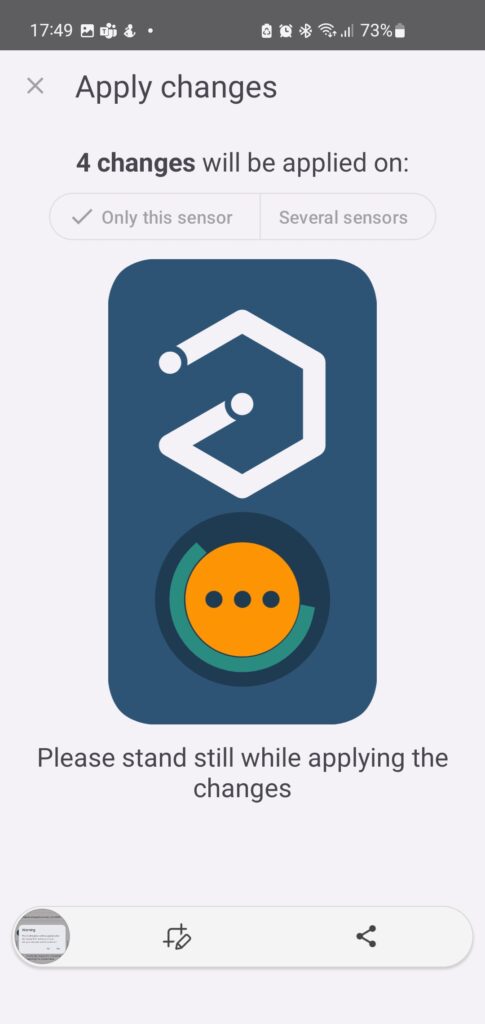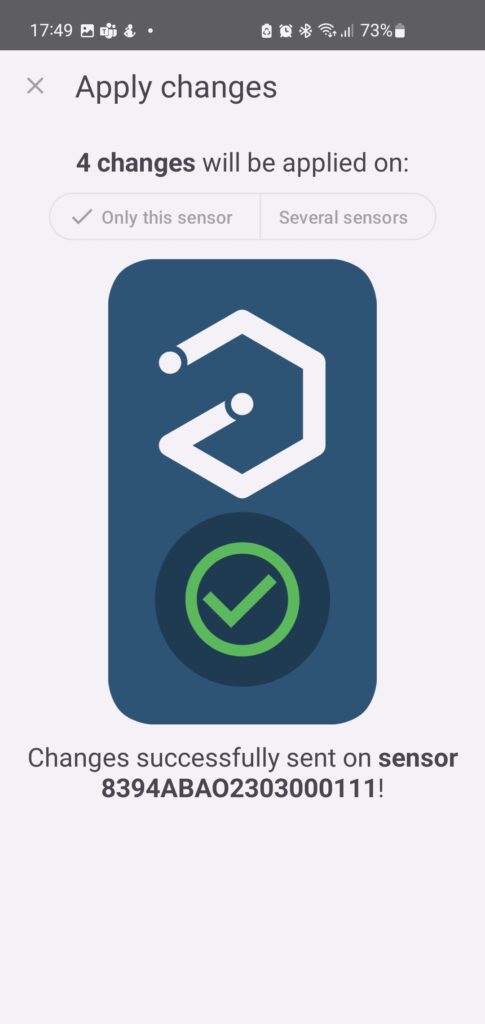 Your device is now configured. It will attach itself to the network and connect to Live Objects.
Check on Live Objects: a green spot shows that the device is connected. Now you can use Live Objects to configure, observe and display your data on Live Objects widgets – or route it on your servers.