Execute IoT commands or operations from your smartphone
Need to deploy IoT devices on field? Need to easily manager your IoT fleet using your smartphone? Need to execute commands or operations to your devices?
Live Objects sensor our Android app
It is the Android mobile application of Live Objects. It is dedicated for field technician and IoT fleet managers:

As a field technician Live Objects sensor provides you all the information needed to efficiently install devices, generate an official report and re
As an IoT fleet manager, this application offers you a quick vision of your fleet status and allows you to manage actions on devices
Get SIM info directly in Live Objects sensor
Enriched Connectivity: If your devices use Orange M2M SIMs, and they are provisioned in Live Objects, you will be able to view in the app, the status of the SIM linked to the Device and its message traffic.
Thus, thanks to this cellular and device information, the technician will be able to establish a diagnosis and carry out appropriate actions during his intervention.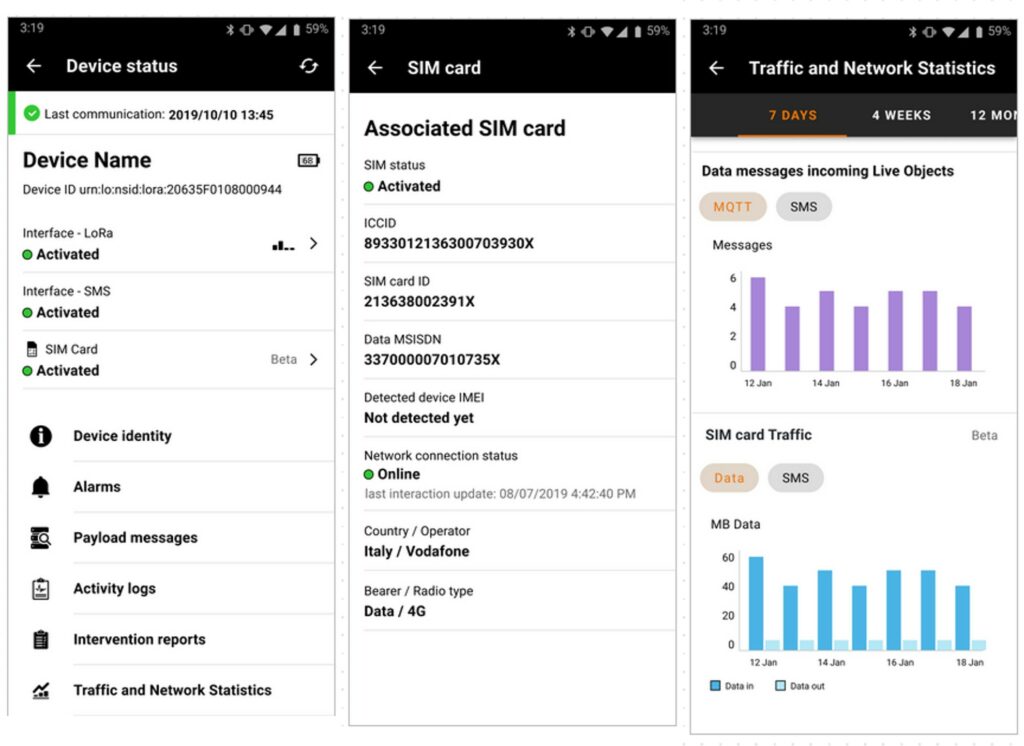 Manage your own shared library of commands
Commands: The app offers a new concept to define a set of commands per type of connectivity (Lora, SMS, MQTT, External connector).
These commands will be available in a library of commands, shared with all users of the Live Objects customer account.
2 profiles are defined:
Basic: a user who

can execute the commands only
and who can change the value if allowed.

Advanced: an experimented user, who

can add, edit, delete commands from the library.
allows the users to execute their own commands and access to the history and repeat/remove a command.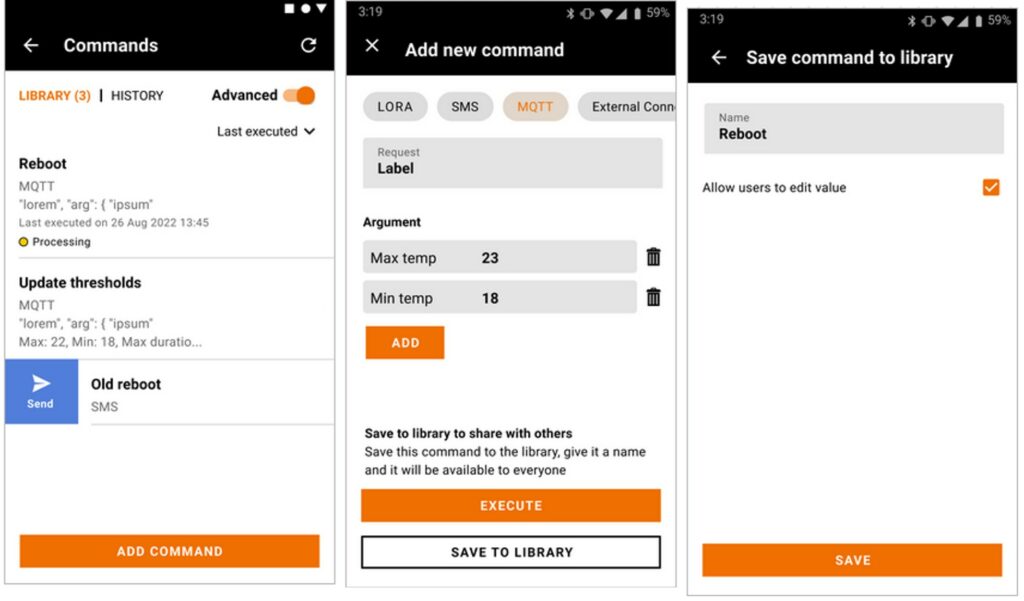 Manage LwM2M device in the app
LwM2M: Live Objects sensor supports LwM2M connectivity. It offers the possibility to perform OPERATIONS (read, write, execute) on LwM2M devices and to see their status and values, as well as observations, according to the objects defined in the device.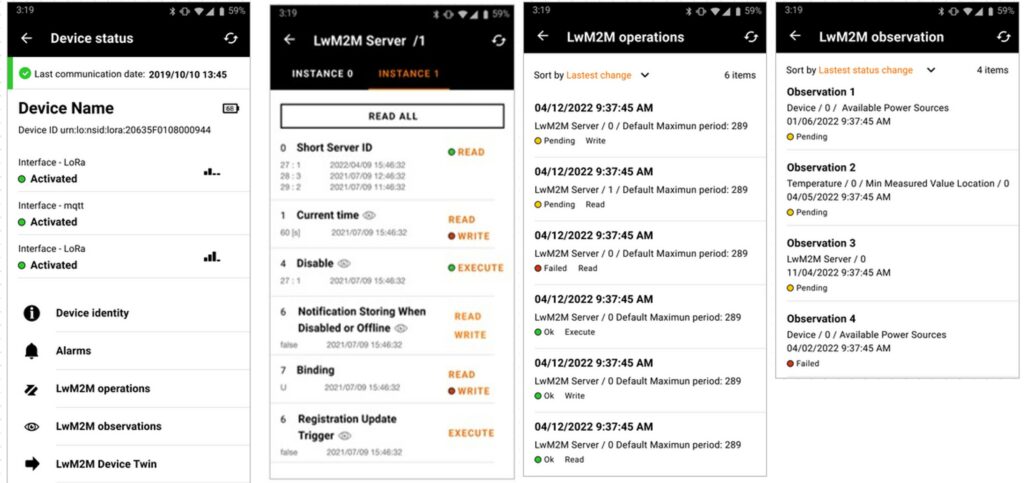 Download on Google play for free
You can download Live Objects sensor on Google Play : https://play.google.com/store/apps/details?id=com.orange.labs.liveobjectssensor