New release 2.7
Abnormal silent device dectection, autorefresh widgets, activity logs
Inactive device detection (silent machine alarms)
Live Objects warns you if a device is abnormally inactive. You can configure several alarms according to your needs : choose the devices or a group of devices the delay of inactivity the kind of notification (display in alarm list, notification by email, SMS or sent to a FIFO or to a web server. the alarm repetition To configure a Silent machine alarm, go to the new "Alarms" menu.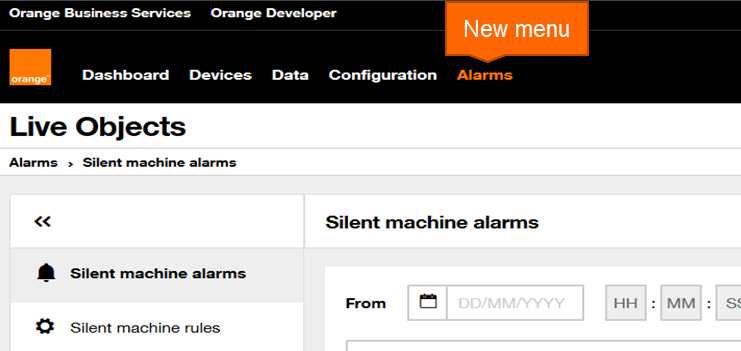 ---
Evolutions of customized dashboards
2 evolutions in this release
1) Now you can configure the automatic refresh of your dashboards

2) You can configure a threshold on each widget to monitor not-to-exceed values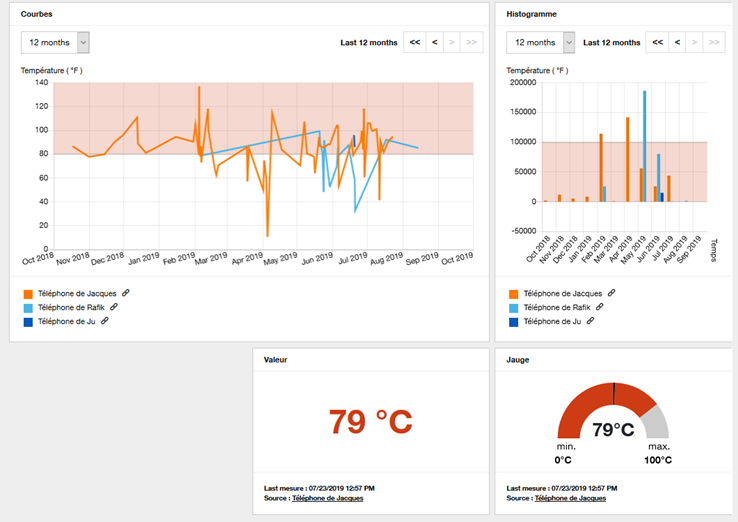 Activity log : get complete logs in MQTT
Without any action from your part, you can list MQTT errors in Activity logs menu.
Now you can also set a API Key to display all MQTT logs in Activity logs. Go in "Configuration" / "Api keys", select the key and click on "Activate debug mode".
and more…
– Device menu :
it is now possible to have spaces in tags both using API and the web portal.
new "External" filter in order to separate devices between MQTT device and MQTT connector modes
– Data menu / routing rules :
retention of data in FIFO is limited to 7 days. Please note that data are still kept 1 year in Live Objects databases.
HTTP push : list of authorized ports 80, 443, 8080, 8443, 9243