Orange and IoTerop join forces to facilitate adoption of the LwM2M device management protocol
Orange offers evaluation licenses for IoTerop's IOWA SDK to test LwM2M with Live Objects
Orange has been supporting the Lightweight M2M standard (LwM2M) on Live Objects for almost a year now. The LwM2M protocol eliminates the need for time-consuming specification of a datamodel shared between devices and the server. It gives immediate access to telemetry and, above all, advanced device management functionalities that are so often lacking in IoT projects.
By using LwM2M, device makers save time in specifying their devices, and ensure that they can be operated remotely. Service providers and integrators know that they can easily mix device references and integrate them effortlessly into their solutions, thanks to the standardization of the protocol. In addition to guaranteed remote management, they can also count on enhanced security management and automated deployment mechanisms.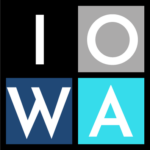 To facilitate adoption of the LwM2M protocol, Orange has teamed up with IoTerop, a leading LwM2M player since 2016 based in Montpellier, France, to provide access to a 3-month evaluation license of IoTerop's IOWA LwM2M SDK, preconfigured for Live Objects.
IOWA enables LwM2M to be implemented into devices in less than 2 hours and 100 lines of code. Highly optimized, the SDK benefits from a reduced RAM and Flash footprint to minimize impact on device hardware design.