Node-RED in SaaS mode : a new Live Objects option
One of the main difficulties that IoT integrators are facing today is how to quickly build IoT solutions which implement their Customer service logic needs and/or adapt specific devices behaviours..
This is why Live Objects is now proposing a Node-RED Saas option, a very popular codeless open source tool.
This new service allows you to build codeless data treatments, without caring of instantiating, hosting, neither fully monitoring it.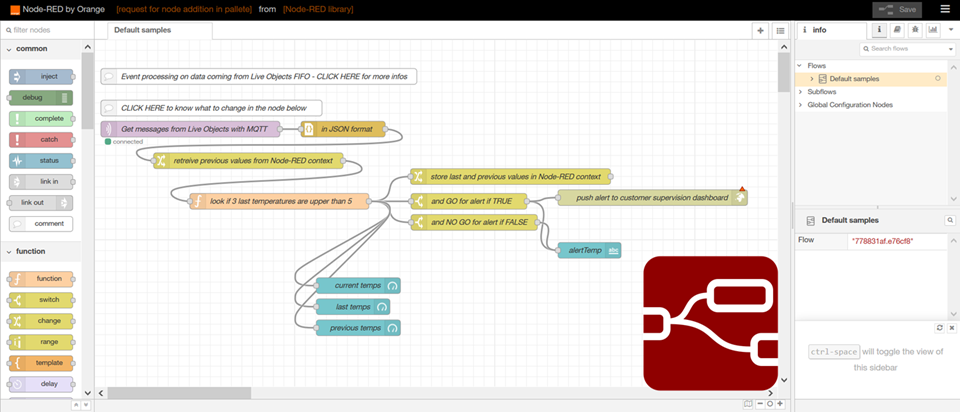 In addition to your Live Objects services, Node-RED allows you to create:
a connector to your devices using other industrial protocols
your data enrichment or decoding in link with your Live Objects custom pipeline
a complex event processing
a cloud-to-cloud connector to send your IoT data from your Live Objects to your business application
etc.

So, if this new Node-RED option can meet your needs, do not hesitate to ask for an account here.
Also, you can take a look at our Node-RED tutorial here.
For more information, please check our cutom pipelines tutorial video : https://www.youtube.com/watch?v=rpqjJiu0H3A and access to more Node-RED flows samples on our Github : https://github.com/DatavenueLiveObjects/node-red-Flows-samples-on-Orange-Live-Objects-data