Orange Node-RED: a new Live Objects Saas service
A simple and costless turnkey solution to quickly build front and backend IoT services.
Need to quickly build a backend processing or build a dashboard?
You have limited resources to setup a prototype or to build the first version of your IoT service?
Live Objects is now proposing a Node-RED service option, a very simple and popular codeless open source tool.
This service allows you to quickly build data treatments and dashboards. You just need to assemble blocks and use Javascript. The Orange Node-RED service manages the service hosting and monitoring (SLA > 99.5%).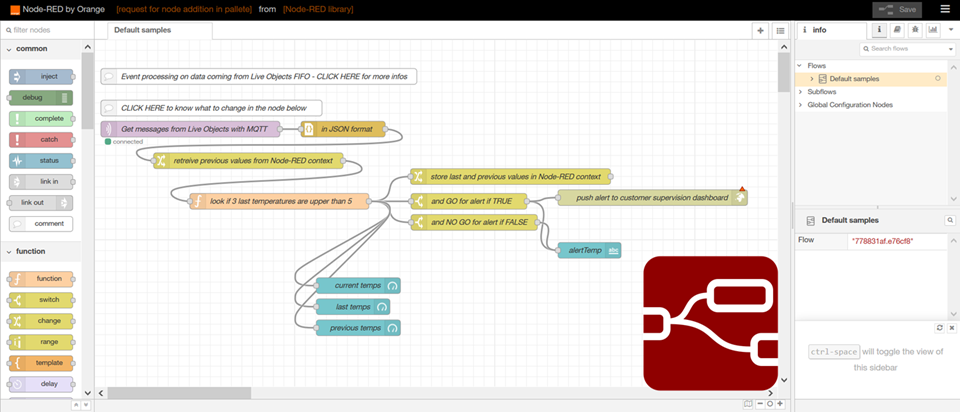 In addition to your Live Objects services, Node-RED allows you to:
create connectors to adapt your devices using proprietary or non supported protocols
enrich or decode your incoming business data through the Live Objects custom pipelines or external connector interface
build complex event processing
create a dashboard for your IoT service
etc.

Need more information and demonstrations about this service? Please check this video.
If this new service answers your needs, do not hesitate to ask for an account here (3 months offered).
You can also have a look at our Node-RED tutorial here or flows samples here.
For more information about our cutom pipelines, see this tutorial video