O-cell
Innovative player in the smart cities sector:
O -CELL, created in 2017, offers to municipalities a service that allows them monitoring energy, fluids, the cold chain, air quality, comfort (temperature, CO2, humidity) as well as the level of stream.
The solution offers to elected representatives a synthetic view of the history of energy consumption and production by building. Technical services, as for them have an access to detailed views allowing real-time monitoring of the parameters collected. This help the technical services to detect anomalies (leaks, over-consumption, breakdowns, etc.).
In addition, an alert system makes it possible to react quickly in the event of an anomaly and thus improve the service to citizens while reducing costs.
The data is accessible through an intuitive interface accessible on computer, tablet and smartphone.
Finally, this innovative data aggregation, enhancement and supervision service relies on a network of IOT sensors connected to new low-power wireless networks as LoRaWAN.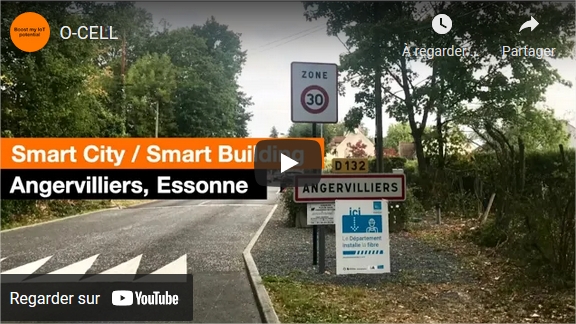 Innovative solution for buildings and environment supervision:
The tracking solution of energy consumption and production allows to:
Visualize / analyze your consumption and production finely
Reduce the amount of invoices by controlling consumption
Detect and be alerted in case of abnormal consumption
Anticipate the tertiary decree
Evaluate the energy savings made following renovation work
The Air quality and comfort's solution provides:
Better visibility of indoor air quality
Better comfort for users
Assistance in compliance with the law concerning the monitoring of air quality in places welcoming children
Detect and be alerted in case of abnormal values
Other follow-ups adapted to your challenges such as the Flood, the cold chain and the management of car parks allow to:
Detect and be alerted in the event of a flood
Ensure compliance with sanitary standards
Detect awkward or dangerous parking
The results and gains obtained:
"Invisible" water leak detection: almost 100 m3 / day saved
Detection of erroneous heating instructions: reduction of 30% of the electric bill
Photovoltaic non-production detection: one year of production saved
Detection of air handling unit malfunctions: improvement of user comfort
Monitoring of rivers in places inaccessible by other technologies: more precise monitoring and alerts