JRI
JRI: at the service of quality and standards' compliance
JRI develops measurement and monitoring solutions for the cold chain and provides metrology services to help with standard's compliance. The company helps several customers in the Health (Hospitals, blood banks, pharma industries…), Food (McDonald's, Soedex, Elior…) &Transport / Logistics (Geodis, Eurofins…) sectors in their quality programm.

Anxious to always provide reliable and objective answers to their customers, innovate with high-performance solutions that are part of a recognized quality approach (COFRAC, BPF, BPD, BPH, GBEA or HACCP accreditations). ..). These help to monitor the cold chain at each stage of the life of thermo-sensitive products.

Whether in the fields of IT, electronics or mechanics, JRI's expertise is largely based on the Research & Development department and its team of engineers dedicated to the design and development of systems traceability.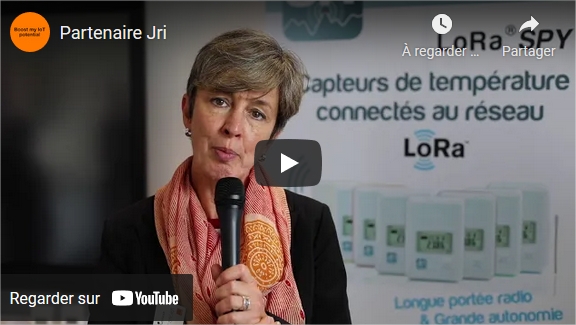 How to manage temperature and humidity standards' compliance ?
2 types of components :
Wireless temperature recorders: In order to meet the quality requirements imposed by the regulations and standards (EN 12830) in force in many sectors of activity, JRI has developed a wide range of robust wireless temperature recorders perfectly suited for monitoring equipments under controlled temperature, packages and vehicles during the transport and logistics phases.
Monitoring software and applications: wireless monitoring solutions can be managed on web applications and accessible with a secure connection from any smartphone, tablet and PC and in compliance with the 21 CFR Part 11 requirements.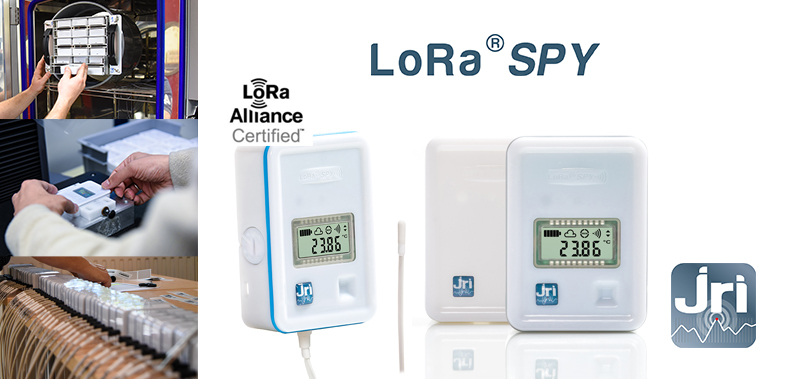 The results & gains obtained:
Reliability thanks to the excellent measurement accuracy of the LoRa SPY sensors that are calibrated one-by-one and supplied with their metrology certificate.
Real-time alerts to save your sensitive products in case of temperature excursion
All-inclusive monitoring solutions: LoRa SPY sensor, data transmission by Orange network and access to the JRI MySirius monitoring platform
Ready-to-use solutions: sensors are automatically detected by the JRI MySirius
Self-reliance to set your sensors, the alarm thresholds and to choose notification means according to your schedule